Gearing up for the weekend, as Halloween comes creeping closely by!  Hey if you don't celebrate Halloween, there are still plenty of things around Lansing to do, so here are just a few:
Wednesday
Head out to Eastwood Towne Center tonight to enjoy Claddagh's celebration of "Beer Month",  The Claddagh's World Tour!  (I'd  call first 'cause space seems to be limited!)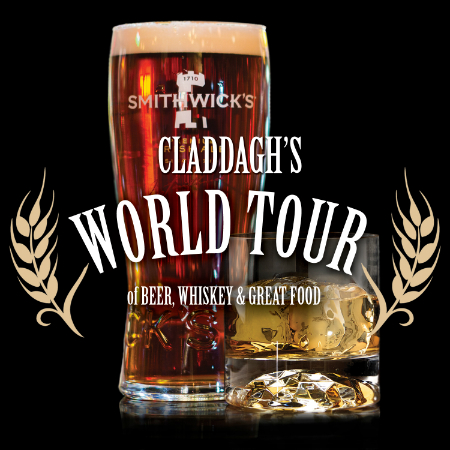 Thursday:
Rosanne Cash is at the Wharton Center Thursday!  Not sure if it's sold out, but you can find out by clicking her name or heading to the LuvLansing Calendar of events …
Friday:
Trick or Treat in Old Town with your favorite pooch!  Old Town's "Doggy Trick or Treat" activities are Friday, though I'm unclear if this starts at 4 or 4:30, because the site lists both times.  But be down there with your best friend dressed and ready!
Visit the Shawhaven Haunted Farm  in Mason.
or the Boneyard in Stockbridge.  
I'm not sure why the Lansing area has such few haunted houses, but get out and support the ones we do have.  (otherwise go get the Fear Finder  newspaper I told you about earlier this month, and check out the billion other haunted houses and mazes in Michigan!!  Or just click above and see the map!) or come to think of it go here as well…
Saturday:
The Lansing Halloween Party, "A Night of Hollywood Horror" is this Saturday.  Scheduled to start at 8:30 (6:30 for VIPs), and said to be held at the Lansing Center (though I couldn't confirm this), this Lansing bash has a costume party, live music, dancing and more.  Find out about it by clicking the link above…
Last weekend for Boo at the Zoo, Potter Park's annual fall/Halloween celebration.  But you have two days to get in if you have loads to do this weekend, so that helps!
Head out to the Lansing City Market for some safe trick or treating type goodies!
Sunday:
The always excellent David Sedaris is at the Wharton Center on Sunday!
Next Week:
27:  Don't forget Trick or Treat on the Square is taking place on Monday, in Downtown.
28:  Next Tuesday you can also head out to the Eastwood Towne Center and enjoy the Halloween festivities there, which will include face painting, music, henna tattoos and lots more.